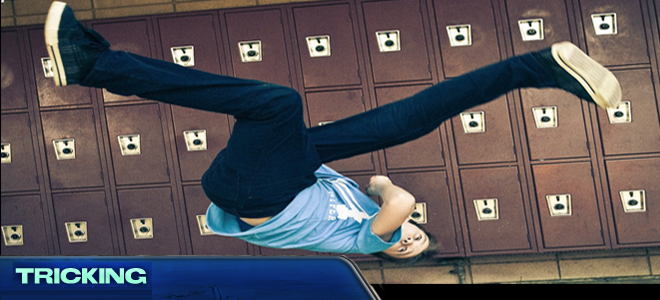 Tricking
"Tricking" class provides students with the tools they need to build the foundation to develop skills from beginner to advanced levels. Using a combination of line drills and work stations, students will develop the fundamentals needed to progress rapidly in "Tricking" - Agility & Endurance - Precision & Timing - Martial Arts & Gymnastics. Please Call For Class and Open Skill session Information.
What is Tricking?
The main object of tricking is to perform an impressive visual display of movements derived from various "hard" and "soft" styles of Martial Arts, Gymnastics, Capoeira, and Break Dancing elements, to entertain a third party by way of artistic impression. Tricking will sharpen your agility and endurance, while keeping you
fit and having fun.
Please Call For Additional Information.